Monthly Archives:
March 2022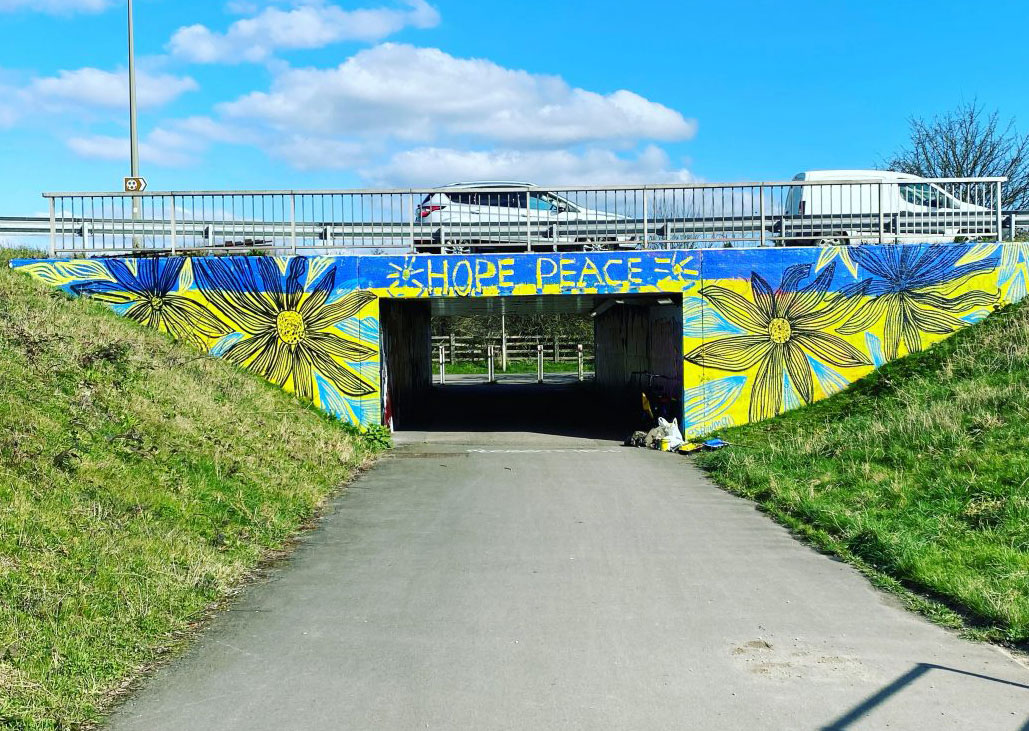 A mural by Alex Singleton. located at Redbridge Roundabout, Oxford. Read more at West England Bylines.
A modern poem by Malcolm Atkins inspired by Percy Bysshe Shelley
A sad, mad, drunk, despised, and lying leader
Ministers, the dregs of their crazed cabal, who show
Through self-conceited scorn devotion to that fibbing bottom feeder;
MPs who neither care nor care to know,
But leechlike to their cowering country bleed her
Till they drop, blind in blood and filthy lucre, without a blow.
A people frozen and fracked in untilled Brexit fields;
Police, whose racism and misogyny each day
Makes a two-edged sword to she who cruelly wields
Vain and vicious laws which drown those with no say;
The media run by millionaires with truth to power sealed;
A Parliament, failed franchise unrepealed –
All autocratic tombs from which at last the truth may
Burst, illumining our autonomous day.
Read original poem here.
First published at West Country Bylines